School Photos
Look below to see what's been happening at our school.
There's a selection of photographs so you can see what we've been up to. Also, we've included photos of other events that have happened in the school recently.
Click on the photographs to enlarge them.
A message from the children and staff to all friends and families in our Castletown community. Stay safe and hope to see everyone soon!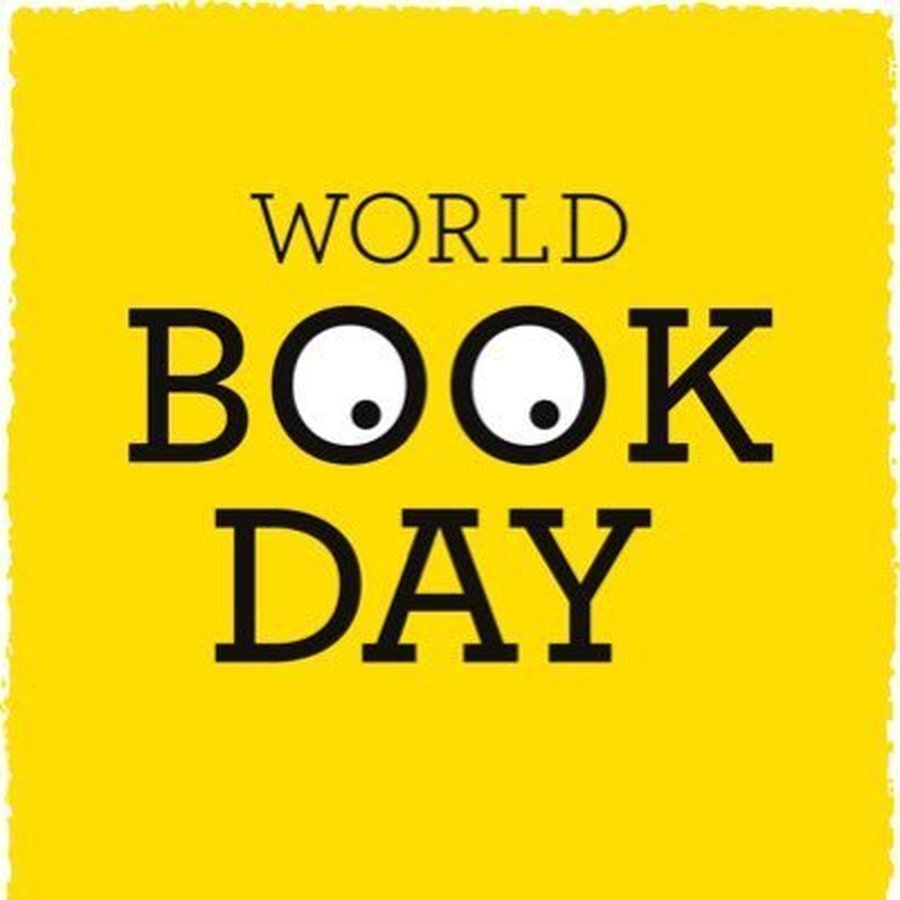 We did things a little differently this year. The children created a T-shirt design based on their favourite book. Also, every class from Year 1 to Year 6 took part in creating a school story based on a picture of a tree with a mysterious door. We started writing the story in Year 1 where Miss Ramsden's class created the opening of the story. It was then passed on class-by-class to write the next part of the story using their own ideas. Finally, Mrs Lumsdon wrote the last paragraph to finish the story. At the end of the day, Mrs Lumsdon read the entire story to the whole school in a special assembly. You could hear a pin drop as the children listened intensely to the story and we're incredibly proud of the finished result.
We're now asking the children to come up with ideas to name the story, as well as to draw illustrations.
A copy of the story is available for you to download below. We hope you enjoy reading it as much as we enjoyed writing it!
Take a look at the videos below. Some of our pupils have been learning how to play an instrument. The violin and brass instrument players performed some songs in front of the entire school.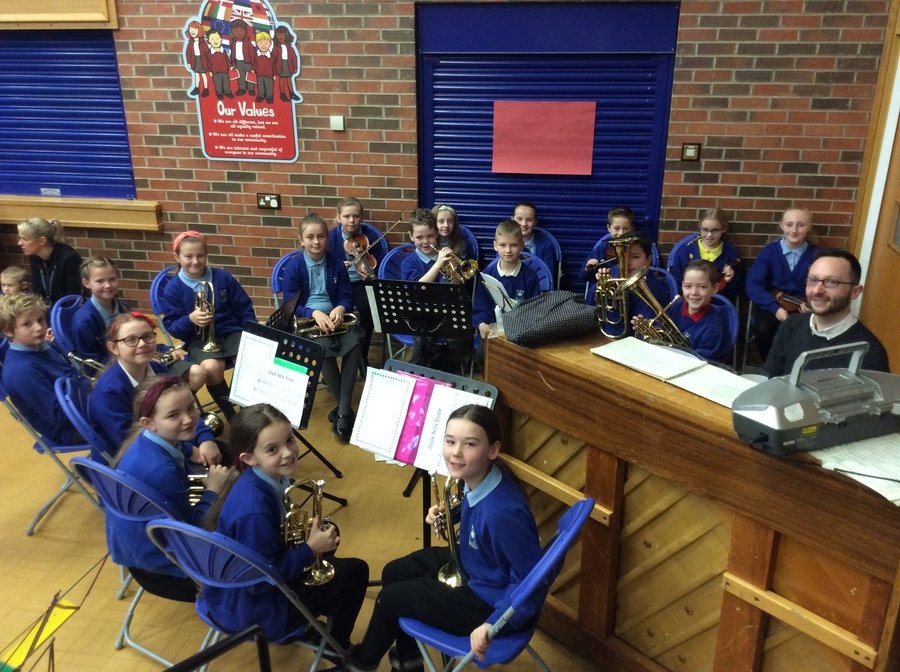 We have used money raised from the Christmas Film Club and choir to support the 2019 Sun FM Toy Appeal. We held a special assembly, attended by Tim West from Sun FM radio, where we handed over the toys purchased. They will go to children across Sunderland, Washington, Houghton, Hetton, Seaham, Peterlee and everywhere in-between who may wake up on Christmas morning to very little, or worse still, nothing under the tree. Thank you to every one who has helped support this cause.
Christmas has come to Castletown Primary! The children are comfy with snacks at-hand and enjoying the first of our Christmas films...Elf!
Congratulations to the winners of our Christmas jumper colouring-in competition. The winners were announced in this morning's assembly. The winner from each year group received an early festive treat. The overall winner from Reception was off, but she will receive her three course meal voucher for The Wessington as soon as she comes back to school.
Remembrance Sunday was the first event that our Mini Police took part in. They proudly attended the parade through Castletown and then took part in the wreath laying ceremony to honour those who served to defend our democratic freedoms and way of life.
On the 7th of November, we held our first Opal Day. Throughout the day, all pupils had a lesson whereby they took part in an activity outside in the school grounds. In addition, we held a whole school Opal Playtime where all Key Stage 1 and Key Stage 2 children mixed together on both yards. The children had lots of fun playing together and utilising all of the equipment.
A huge thank you for your contributions to our Food Bank Appeal. Miss Potts, Mrs Stevens, Mr Lawson and some children have taken your kind donations to Austin House in Southwick for the Food Bank. Items will be distributed to the local community. The staff there were incredibly grateful for your support to help fight hunger in our area.
Take a look at Northumbria Police's new recruits! Northumbria Police visited our school to present ten Year 5 pupils with their Mini Police uniforms and identification. The children successfully applied to be part of the scheme. They will work alongside Northumbria Police officers to learn more about policing and a host of topics, such as crime prevention, online safety and work in the local community. They will also attend some of the events that Northumbria Police get involved in throughout our area.
What an amazing day we had with our African friends who visited us from a small village in Kenya as part of 'Educate the Kids' tour of the UK. These children come from one of the poorest villages in Kenya but have been given hope by this amazing charity who support many children giving them the chance of an education, somewhere to live and food to eat - the basic rights of all children.
Every year group in our school is sponsoring a child so that they can have the education that we all take for granted.
The end of another academic year. We are so proud of all the Castletown children and to celebrate some great achievements, we held the annual awards presentation. Joining us was former Castletown Primary headteacher Mr Hennessy and principal of Castle View Academy, Mrs Bridges.
Parents and children enjoyed an after school session with staff from Northumbria University designing, making and testing windmill sails.
Another amazing performance by our school choir, who performed an alternative fairy tale story - Happily Never After. We're very proud of our choir members and the incredible effort that went into planning and preparing the performance, which took place over two nights in June. Well done to everyone who took part and supported this incredible event!